The Indulgence Experience
The Indulgence pool is a cleverly designed free form smaller size pool ideal for backyards where space is at a premium. This in-ground pool design is real value for money and features a generous seating area, two-step entries and safety ledge.
Our impressive range of shimmer and royal gelcoat colours bring this swimming pool alive matched with creative landscaping providing a backdrop you can really "indulge" yourself in.
Being only 1.5 metres deep, the Indulgence is the perfect free-flowing plunge pool and an attractive focal point in any back yard.
As with all our in-ground pool designs safety is paramount, with non-slip steps and a safety ledge, junior swimmers are able to exit anywhere around the outside perimeter of the swimming pool.
All pools have a safety step ledge (100mm wide) around the entire parameter of the pool.
Please note: Physical pool shell's may vary to supplied drawings and all dimensions are approximate.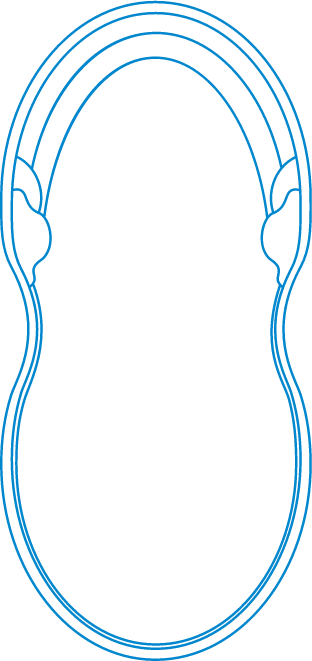 Check out the sizing options available for this pool.
| Name | Length (M) | Width (M) | Deep End (M) | Shallow End (M) | Litres |
| --- | --- | --- | --- | --- | --- |
| Indulgence | 7.40 | 3.45 | 1.51 | 1.10 | 21500 |