The Coral Sea range incorporates the very best design features available. Spacious swim-outs, seating, entry and exit steps all perfectly positioned around the pool to provide family friendly use as well as a large swimming area, ideal for exercise laps.
With five lengths available in the innovative style, there is certain to be a Coral Sea pool size perfect to suit both your budget and leisure needs. The 6.8 and 7.6-metre sizes are ideal for smaller yard areas, the Coral Sea range also boasts a 10.3 and 11.3-metre pool range.
Of course, the Coral Sea range includes our special safety features and extensive shimmer colour range that will provide watercolours to reflect your landscaping design, making a complementary addition to any home.
All pools have a safety step ledge (100mm wide) around the entire parameter of the pool.
Please note: Physical pool shells may vary to supplied drawings and all dimensions are approximate.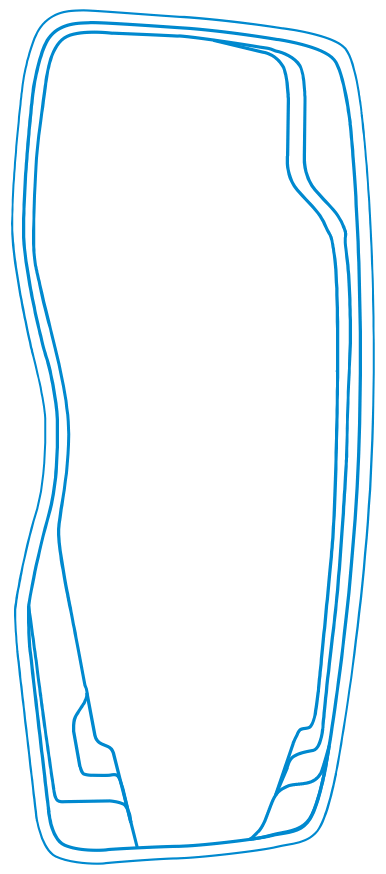 Check out the sizing options available for these pools.
| Name | Length (M) | Width (M) | Deep End (M) | Shallow End (M) | Litres |
| --- | --- | --- | --- | --- | --- |
| Endeavour | 11.30 | 4.40 | 1.76 | 1.17 | 48500 |
| Fliners | 10.30 | 4.40 | 1.70 | 1.17 | 43000 |
| Hastings | 8.90 | 4.40 | 1.62 | 1.17 | 35900 |
| Trinity | 7.60 | 3.45 | 1.55 | 1.17 | 23300 |
| St Crispin | 6.80 | 3.45 | 1.50 | 1.17 | 20300 |